Mobile Printing from Patron Devices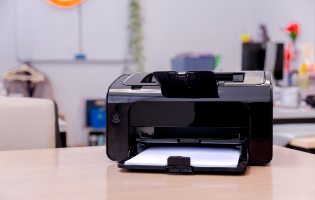 Bedford Public Library System now offers patrons the ability to print from their own devices. Scroll down for instructions; you must be in the library connected to the Library-Public WIFI in order to print from your device.
Costs are:
Black and White Print: $0.15 per page
Color Print: $0.50 per page
Printing from your device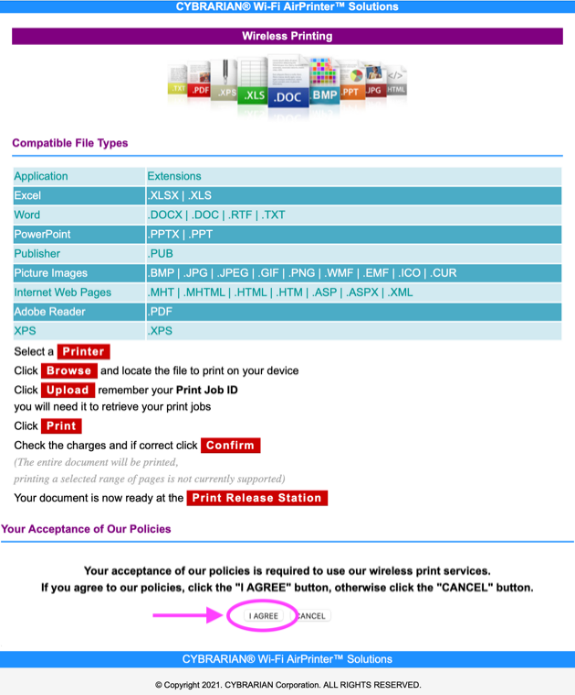 1. Save the document to your laptop, tablet, or smartphone.
2. Connect your laptop, tablet, or smartphone to the Library-Public Wi-Fi network.
3. Each branch has a different link for printing – click the correct library name below and follow the instructions: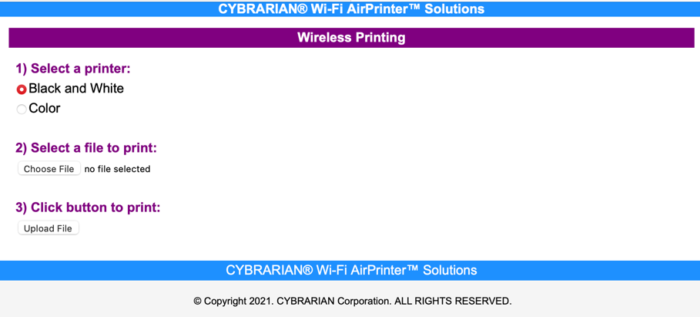 4. Select Black and White or Color; Click Choose File to navigate to the file; Click Upload File.

5. Make note of the Job ID that appears at the bottom—you will need it to retrieve the print job; then click the Click here to print your file link.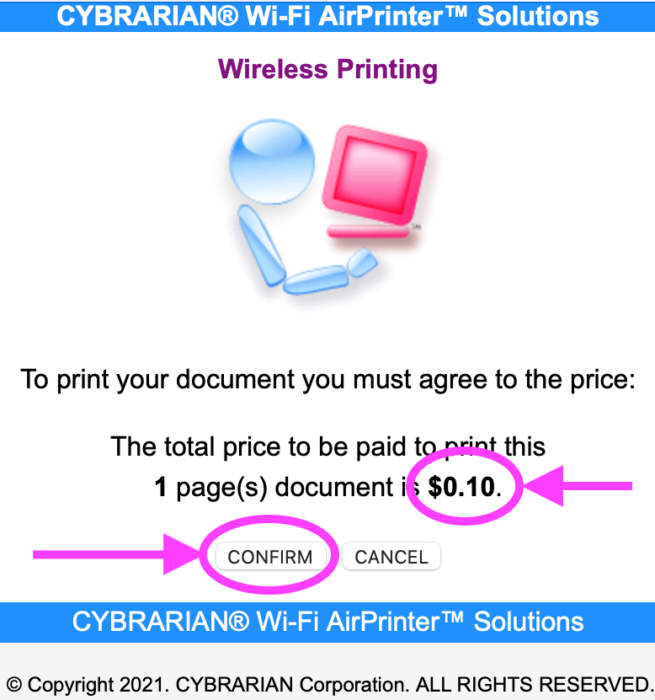 6. Note the cost and then click the Confirm button.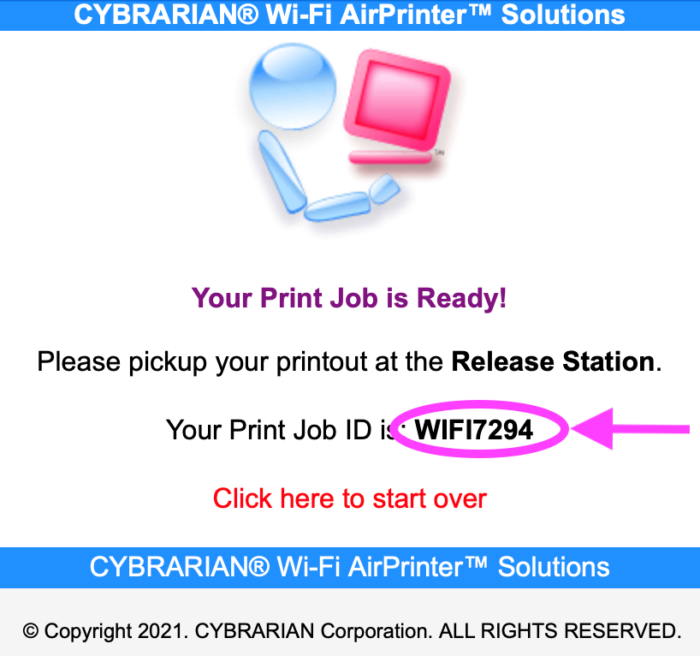 7. Your print job is ready to be released at the Print Release Station to the right of the copier. Again, make note of your unique Job ID to enter at the Print Release Station.