Fax, Scan, Copy, Print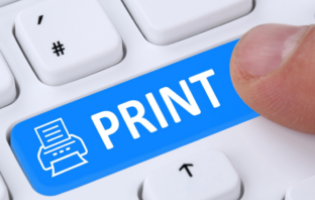 Faxing
All BPLS locations provide faxing services.
Fax (Sending): $1 per page
Fax (Receiving): $0.50 per page
Fax (Sending, International): $3 per page
Scanning
All BPLS libraries have scanners available for public use. This service is free; patrons should have a USB storage device to save scanned files or they can email the files directly from the scanner.
Copying
Photocopiers capable of black and color copies are also available at each location. These can be used to make standard 8.5″ X 11″ copies, 11″ X 17″ copies, and enlargements.
B/W Photocopies: $0.15 per page
Color Photocopies: $0.50 per page
Printing
All BPLS locations have public computers capable of printing black and white and color documents.
Black and White Print: $0.15 per page
Color Print: $0.50 per page