Bedford Public Library System
Our new app makes using our catalog on your phone SO MUCH EASIER! Plus you get at-your-fingertips links to our events calendar, all our e-book apps, and more!
Scan the QR code to the left with your phone or tablet camera. The QR code will take you to the correct app for your device type. Download and install the app.
Open the app. Tap My Account, type in your library card number and your PIN then tap sign in. Your account information will show checkouts, holds, fines (can't pay in app).
You can link accounts you are responsible for by tapping Linked Accounts and adding the library card number and PIN of the additional cards. When you tap My Barcode at the bottom of the page, a scannable bar code opens; you can switch between barcodes for your linked  accounts.
Holds can be placed on the app just as you would in the catalog.
Libby by Overdrive
Libby is your source for e-books and e-audiobooks! The Overdrive app has been discontinued, but the same titles are available in Libby.

Search for "Libby" in your app store. The app is free. When you install Libby, you will be prompted to create an account.
Answer the library card question, then tap "I'll Search For A Library". Enter "24523," then tap on Virginia Piedmont Public Libraries. On the "Where do you use your library card" screen, select Bedford Public Library System, enter your card number, wait for the Linked Card image to display, then tap next.
You can search in the Search for a Book field at the top of the page, or tap Explore to find what you're looking for. You can borrow 5 items at a time, and items check out for 21 days.
In additional to the Virginia Piedmont Libraries offerings through Libby, the Library of Virginia also provides content for check out. You can access these in the Libby app by adding a second library.
Tap on the circle in the upper right corner of the screen, then tap on "Add a Library." Search for "Library of Virginia" and tap the correct result. Tap the circle in the upper right again, and tap "See Library Cards." Tap "Add a Card," choose Bedford Public Library System from the list of locations, and enter your BPLS card number.
You can borrow 5 items at a time and place 10 items on hold. All checkouts are for 21 days.
Find It Virginia is supported by federal funds provided by the Institute of Museum and Library  Services, and ensures that all residents of the Commonwealth have equal access to essential resources for lifelong learning. Library of Virginia provides this content to local libraries.
Hoopla
Hoopla is your source for e-books, e-audiobooks, tv shows, movies; and Binge Passes for magazines, The Great Courses video collection, and Curiosity Stream! The app is free. 
Search for Hoopla in your app store. After you install the Hoopla app, click "Sign Up" at the bottom of the page. Enter your email address (2 times) then create a password for yourself (enter 2 times) and tap next. Select Bedford Public Library System (VA) and tap "Agree." Enter your library card number.
Once you have an account, you can log in, search for titles, click borrow, and enjoy!
You can borrow 5 Instant items per month. These items are instantly available, no holds or waiting!
You can also borrow 5 Flex items at a time. These items may be subject to holds lists.
Checkout times are 21 days for books (ebook and audio); 7 days for music and Binge Passes; 3 days for videos.
Beanstack
Beanstack is our app for tracking reading challenges like the summer reading program and 1KB4K, and it can be used instead of or along with the computer version. We also do some challenges during the school year, so keep an eye out!
Search for "Beanstack" in your app store. The app is free.
Once downloaded, tap to open. The "Find Your School or Library" page will open. Click the button and search "BPLS" under Libraries.
If you have used Beanstack before, enter in your login information; if you haven't, click to sign up.
Once signed up, you can track what and how much you read.
If you are joining Beanstack for the Summer Reading Program, click on "Challenges" and register for the current program.

Magzter
Magzter is a new app for reading digital magazines on your devices. There are over 4000 magazines to choose from, on a variety of topics.
To start using the app, search for "Magzter Library" in your app store. Make sure to select the Library version, otherwise it won't work with your library card. You can also scan this QR code to take you directly to the app.
Once downloaded, tap to open then tap Continue with Library Card. Enter your email address, then go to your email and find a 4 digit code. Enter that code, then search for Bedford Public Library System. Tap the library name, then finally enter your library card number.
Once you've installed and set up the app, you won't have to do these steps. When you open the app you'll go straight to a screen with magazines. Use the search bar to look for specific titles, or tap the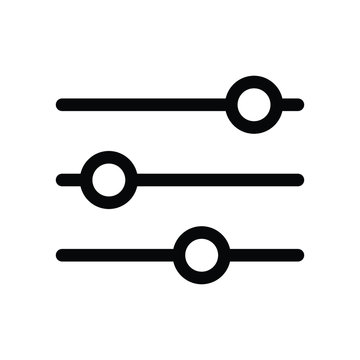 icon to filter magazines by language or topic. Make sure to tap the star on magazines you want to make favorites; then you can go straight to your collections to find those titles quickly.