Calendar of Events – All Locations
Dec
8
Fri
Fun Filled Fridays @ Stewartsville Library
Dec 8 @ 10:30 am – 11:30 am
Fun Filled Friday mornings at the Stewartsville Library for children ages 0 – 36 months and one of their favorite grown-ups.
Visit the library at 10:30 on Friday mornings for a program of playing instruments, learning rhymes, reading stories, dancing and playing with new friends.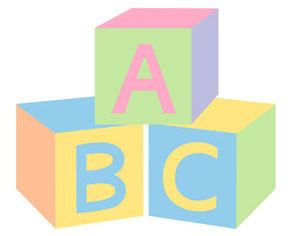 Holiday Craft Night @ Moneta/SML Library
Dec 8 @ 6:30 pm – 8:00 pm

Please join us at the Moneta/SML library for a special Holiday Craft Night for all ages. 
For the Kids – Kids will enjoy making reindeer ornaments, buttons, antler hats, and take home their very own bags of "magic reindeer food"! Some of your favorite furry friends will also stop by to say hello.  Santa will here to hear your holiday wishes! 
For the Adults – We'll have a door prize drawing for holiday decorations made by members of the Bedford Area Master Gardener Association.  The Master Gardeners will also be here to show you how to make your own holiday kissing balls!
For All – A reading of the traditional poem "Twas the Night Before Christmas" by Mr. Glenn Ayers, live music provided by Zachery Williams on guitar, delicious refreshments and festive family photo ops!

Dec
11
Mon
Stitch-In @ Big Island Library
Dec 11 @ 10:00 am – 12:00 pm
Calling all knitters, crochet lovers, quilters, and anyone who loves to craft with needles and thread (or yarn)! Bring your projects and join in the fun on the 2nd and 4th Mondays of each month for Stitch-in.
Friends of the Forest Library Book Club – Hercule Poirot's Christmas
Dec 11 @ 1:00 pm – 2:00 pm
Stitchin' Chicks @ Montvale Library
Dec 11 @ 2:00 pm – 3:30 pm
Join us every Monday at 2:00pm (except holidays), bring your projects, and knit or crochet with us! New members are always welcome, and no experience is necessary. Come learn with us!