When a position opens at the library, it will be posted below. If there's no job description posted, we have no openings.
 Full-time Library Manager – Moneta/Smith Mountain Lake Library
Come join our team! The Bedford Public Library is seeking a motivated, organized, and spirited professional who possesses strong leadership skills to serve as the Branch Manager for the Moneta/SML Library branch.  Primary duties include managing the daily operations of the branch, ability to supervise and develop staff, selecting print materials for the collection, responding to patron requests and coordinating system-wide activities with the other 5 libraries in the Bedford Public Library System. The successful candidate will provide friendly, positive public service to all library patrons and work cooperatively with area community organizations to further the Library System's mission.  The candidate should have strong computer skills, strong management skills and experience working in a library environment.
The Bedford Public Library System contains one central branch located in Bedford and five other branches that serve over 75,000 citizens of Bedford County.  In FY2018, the Moneta/SML Library had over 48,000 visitors and organized over 150 programs on-site for the community. The Bedford Public Library System receives generous financial support from Bedford County government, the Commonwealth of Virginia and additional support from community donors and 4 independent Friends of the Library groups. The Bedford Public Library System is centrally located between Roanoke and Lynchburg in SW Virginia and is a beautiful setting to work in with modern equipment, friendly staff, and the ability to grow professionally.
 Essential functions include, but are not limited to:
– Supervise and train departmental staff (1 FT and 3 PT paraprofessional).
– Respond to immediate building maintenance needs and follow up with the building maintenance supervisor for advanced or long-term needs.
– Adhering to the collection development policy, select all print materials for the Moneta Library, and make recommendations for purchase of dvds, audiobooks, magazines and other circulating materials.
– Work with various BPLS departments and committees on joint projects
– Ability to adhere to a yearly budget. This includes (but is not limited to) supplies, books, and office equipment.
– The Manager may write grants and request donations for library funding.
– Manage the deselection of materials according to the library and C.R.E.W manual. Also, works with collection development staff to replenish weeded materials.
– Provide readers advisory and other pertinent information for children, teens, parents, and teachers.
– Work as an advocate for library users, both within the library system and the community, and represents the library system at school, community and civic functions.
– Schedule and manage the art gallery space within the Library. Assist artists with setup, take-down and promotional materials.
– Provide instruction on the use of computers and the internet to children and adults.
– Perform supervisory and personnel functions. Including, but not limited to, maintaining and submitting appropriate personnel forms. Also, interviewing, training and assigning daily and weekly duties to staff.
– Participate and/or attend regional and national conferences and keep up with current library trends.
Knowledge, Skills, and Abilities:
– Knowledge of the principles, practices, procedures, and techniques of library science.
– Knowledge of popular literature and age appropriateness of literature in print and other formats.
– Knowledge of the principles, practices, and procedures of material selection and deselection.
– Knowledge of basic supervisory techniques.
– Knowledge of common computer applications and software.
– Ability to analyze professional and departmental problems and resolve them or make recommendations for their resolution.
– Ability to develop imaginative and practical public service programs.
– Ability to direct the work of professional and non-professional personnel.
– Ability to communicate department goals and programs, effectively both orally and in writing.
– Ability to interpret library objectives and policies to staff, community groups, and general public.
– Ability to establish and maintain cordial and effective working relationships with associates, subordinates, patrons and the general public.
– Skill in operating various office and library equipment to include personal computer, copier, and use of electronic resources such as the internet
Qualifications:
Requirements: Bachelor's degree from an accredited college or university. ALA accredited Master's degree in Library Science or related field.   Valid state driver's license and supervisory experience is required.
In lieu of a completed Master's degree, students currently enrolled in an MLS/MLIS program will be considered as long as s/he has significant, relevant work experience.
Salary/Benefits:
This position reports to the Library Director and is listed at the grade 113 salary range. Anticipated starting salary is $34,000 – $36,000, depending on education and qualifications.
Benefits include VRS retirement and life insurance, generous paid leave and holiday time, medical, dental and vision coverage and optional AFLAC supplemental insurance coverage. Paid training and tuition reimbursement opportunities are available as well.
The online application is available here. Position open until filled. EOE. The BPLS maintains a safe, drug-free workplace for its employees. A criminal background check, and previous employer references may be required for all positions as conditions of pre-employment.
Send completed application and resume, along with three professional references, to Jenny Novalis at jnovalis@bpls.org.
Join us at the Montvale Library today as we celebrate National Popcorn Day with popcorn and a movie! We'll be watching the movie Shrek. For more information please contact us at 540-425-7006.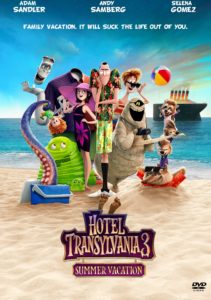 Come to the Bedford Central Library on the 3rd Saturday of every month for a fun family afternoon of crafts, games, snacks and a movie.  This month the movie is Hotel Transylvania 3 (PG). The[...]
The Friends of the Bedford Public Library present The Honey Dewdrops live in concert! Laura Wortman and Kagey Parrish are celebrating their 9th year of touring full time as The Honey Dewdrops, having played stages and[...]
Books 4 Fun is a preschool program for ages 3-5. Your child will enjoy music, rhymes, stories, crafts, and opportunities to engage in creative play.   The theme for this session is STEAM Ahead!